For New and Veteran Homeschoolers
Homeschool Consulting Rates: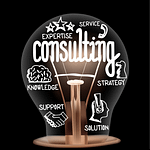 Homeschool Introductory Call
15-minute phone call to discuss your situation and see if we are a good fit.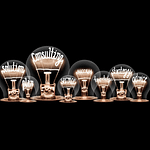 Homeschool 1-Hour Zoom Session
Schedule your session with Niki and take charge of your homeschool life! Become empowered with simple solutions to level up your homeschool experience AND receive a practical action plan to rock your best homeschool year yet!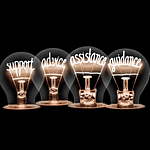 Follow-Up Session
Book a follow-up session to continue working on your homeschool goals. We'll do a check-in by reviewing your action plan, addressing additional questions, and/or chatting about anything else on your mind.
Follow-up sessions can only be booked
AFTER
having completed a 1-hour session.
KeyKey Express Session
Have a simple, quick question? Just want to chat for a bit? You do not need to purchase a 1-hour session to book a KeyKey Express session.
Once you've decided to book a consultation, follow the steps below so we'll both be ready for our session!
STEP #1: Select a day and time on the booking calendar above or click here.

STEP #2: Purchase a Consultation Session.
STEP #3: Provide some details about your homeschool and the help you need from me.
STEP #4: I'll prepare and read the information you've listed and I'll put together some resources and answers to your questions.
STEP #5: We'll meet and have our session for a specific amount of time. I will take notes throughout our time together. You are welcome to take notes as well.
STEP #6: Follow up email. Within 3 days of our session, I'll email a summary of our time together along with an action plan to move you forward in your homeschool journey.
STEP #7: What else? You'll have the chance to clarify or ask more questions. If it's a quick answer, I'll shoot it over. If it's a longer explanation, then we can talk about another consultation session.
Cancellation policy:
* When at all possible, I am happy to reschedule with no penalty as long as there is more than 24 hours notice.
* With less than 24 hours notice, there will be a 20% reschedule fee.
* Cancellations more than 24 hours ahead of the scheduled time will receive a full refund.
* Cancellations less than 24 hours before the appointment time will receive an 80% refund.
No-shows will receive no refund and will not be able to reschedule for 3 months.
Your consulting fee also includes:
~Subscription to our newsletter, "That Homeschool Life"
~Discounts for "That Homeschool Life" products in the store on this website
*PLEASE NOTE: I cannot help you with matters of homeschooling laws. I can work with you to figure out how to homeschool within your state's guidelines, but you must become familiar with your state's requirements.
 Not looking for a one-on-one guide?
Join That Homeschool Life for a welcoming and motivational online homeschool support community!